---
How to install a cream silicone damp proof course
Order and Free Technical Help - 01626 872886 - our experts answer your call - discuss your building problem with a Qualified Dampness Expert (C.R.D.S.)
---
There are three easy steps to installing an injected Damp Proof Course;
1. Mark the holes 6 inches (150mm) above the ground and drill with a 12mm masonry bit. Drill into the joint, brick or stone horizontally or at a slight down angle.
2. Inject the DPC Quick Cream very gently and slowly, from the base of the hole outwards.
3. Insert a DPC Plug, to seal the hole. You can mortar over this with coloured mortar, if you wish.
---
The Damp Proof Course can go into the Mortar Joint or into the Brick or Stone.
A Calibrated Dose Gun avoids waste.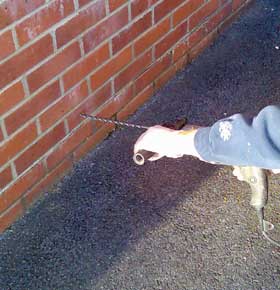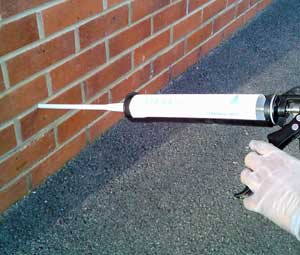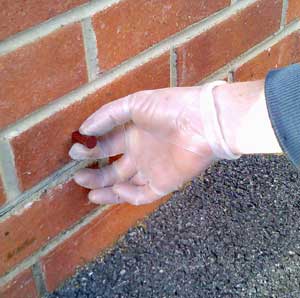 Step 1 - Drill 12mm diameter holes. Step 2 - Inject the Quick Cream gently. Step 3 - Inset the DPC Plastic Plug.
---
Options for larger damp proofing projects;
A. Use the 1 Litre Cartridge - a Calibrated Dose Gun avoids waste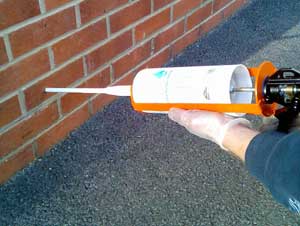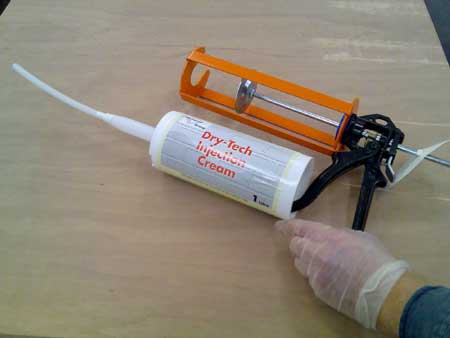 B. Use the 3 Litre Bucket of Cream in a Pump up Pot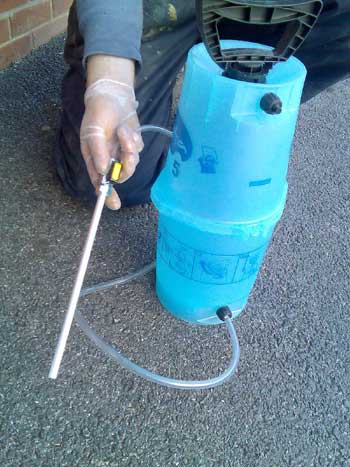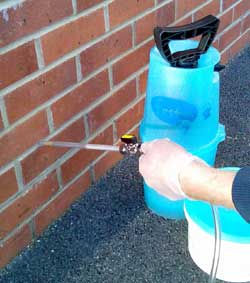 Note - injection, no matter which method you use, requires virtually no pressure.
---
Our Damp Proofing required: Quick Cream DPC, Skeleton Gun - either a 380cc or professional 1000cc, Option - Calibrated Dose Gun.
Optional Products: Renderproof Replastering Additive (5 litre), Wall Plugs, Boron Ultra Gel (2.5 litre), UltraProof exterior wall treatment (5 litre or 25 litre), Anti-Mould Paint (2.5 litre), Professional Skeleton Guns (380cc or 1000cc), Professional Extension Nozzle (for repeated use with 1000cc cartridges)
Tools Required: 12mm masonry bit, electric hammer drill, eye protection
Click here to visit the Damp Shop
---
Typical damp proofing cream injection usage rates
4.5 inch thick (115mm) single leaf wall - 1000cc (1 litre) per 9 metres, inject from either side
9 inch thick wall (230mm) double leaf solid or cavity - 1000cc(1 litre) per 4.5 metres, inject from one side or from both sides.
18 inch thick wall (460mm) solid or random fill - 1000cc (1 litre) per 2 metres, inject from both sides
---
Replastering Notes
Don't forget that replastering is essential if dampness has affected your plaster because of the 'salts' that come with the water: you have two options - either replaster to our specification using sand and cement, with Renderpruf salt inhibitor/waterproofer in the water or look at the Wall Membrane option. Wall Membranes offer a considerable improvement over sand and cement - they produce a warmer surface, can be insulated easily and can be directly plastered with lightweight, modern plasters, like Carlite Bonding.
For easy fix Membrane information go to: www.drywallandfloor.co.uk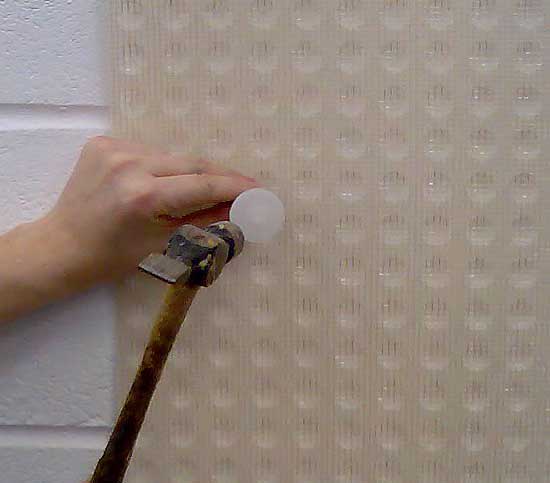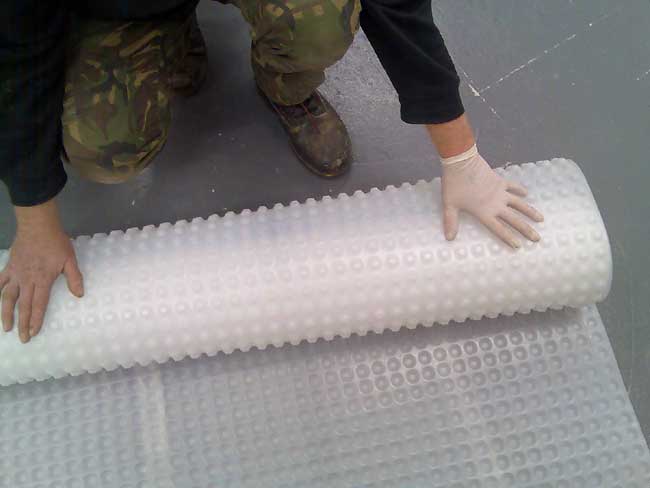 Click here to visit the Damp Shop
---
Learn from the UK's top Expert: become your own expert - save money.
Quick DIY Master Class in Dampness and Condensation - become your own Expert in 1 hour! Buy our "Dampness in Buildings" reprinted book by the great expert Graham Coleman. A great read, short and to the point.
Click here to buy the reprint.
---
Home | Damp | Plastering | Membrane | Damp Meters | Anti-Mould Additives
| Privacy Policy | Returns Policy | Contact
---
Use any of our Shopping Pages to place goods in your Shopping Basket - they all use the same Shopping Cart system.

Click to view your Shopping Basket
or continue shopping by clicking on one of our Shops below.
OUR SHOPPING PAGES
---
Property Repair Systems

T: 01626 872886

E: Mail us help@propertyrepairsystems.co.uk
---
Site written by: David Moore

David Moore, B.A. (Hons.), C.T.I.S., C.R.D.S. Technical Author

Google+
---
Other Property Repair Systems Sites:
www.boron.org.uk - how to use Boron based insecticides/fungicides to treat timber rots and insect attack

www.deck-treatment.co.uk - how to treat patio decks and yacht decks

www.dryrot.biz - how to kill Dry Rot in buildings

www.drywallandfloor.co.uk - membranes for lining damp walls, floors, basements and cellars

www.epoxy-info.co.uk - resins for repairing and sealing all types of masonry

www.fire-door-paint.co.uk - upgrade doors to 30 minutes fire resistance

www.joist-repair.co.uk - how to quickly repair joists and beams of any size

www.propertyrepairsystems.co.uk - our Home Site

www.steel-fire-paint.co.uk - treat steel with Intumescent Paint to provide fire protection

www.timber.org.uk - systems of repair, with step by step methods

www.timber-repair.co.uk - how to repair timber beams

www.woodworm-info.co.uk - how to kill and prevent woodworm and death watch beetle

www.woodworm-expert-advice-forum.org.uk - all your questions and our answers about woodworm treatment DIY
---